At least 30 U.S. billionaires made their money from real estate; some say that it's the greatest way to create real wealth and financial freedom.These six tycoons and members of The Oraclessuggest how you can invest $100,000 or start with nothing.
Image credit: The Oracles
1. Start small.
Although I'm a businessman first, I've always been a part-time real-estate investor. You can do both, too. Have a business or career that creates positive cash flow, which you can diversify into part-time real estate investing. I've done it for many years.
If you've never invested in real estate, start small and don't use all your money. No one's ever looked back and said, "My first deal was my best." You've got to learn how to read the contracts, build your network of specialists—for example, lawyers and realtors—and develop a good eye for it. This only comes from experience.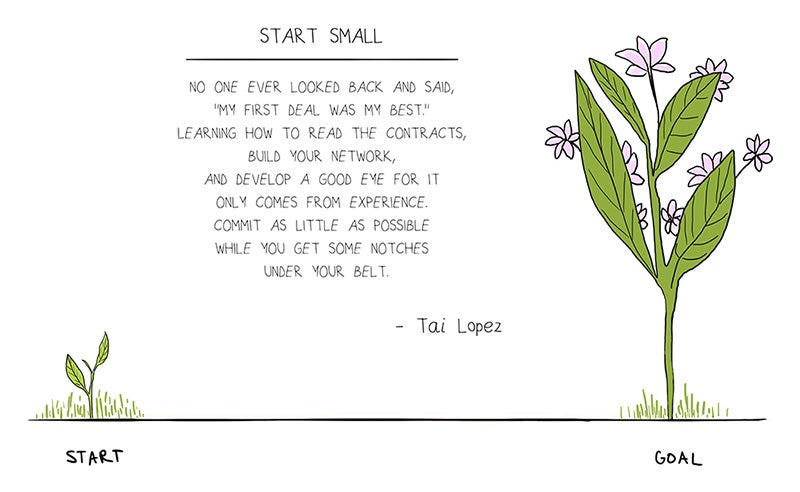 The beauty of real estate is that you can learn the ropes while starting small: find some cheap properties, like single-family homes, renovate-and-flips, multi units, or commercial properties. Try to commit as little as possible while you get some notches under your belt. Joel Salatin, my mentor, always said, "Make your mistakes as small as possible without catastrophic consequences."
If you have zero cash, maybe do wholesale deals. A business partner, Cole Hatter, and I created a real-estate program teaching you how to put a property under contract for very little money down, sometimes less than $1,000; you sell that contract to another buyer before the contract expires. Worst case: you just lose under a grand. Best case: you make $5,000-15,000 positive cash flow that can be reinvested in long-term holdings. —Tai Lopez, investor and advisor to many multimillion-dollar businesses, who has built an eight-figure online empire;
Image credit: The Oracles
2. Think big.
It's easy to give up on the real-estate game because you don't have any money, but it's the deal that matters, not how much money you have. Chase the deal, not your budget.
I know a guy who saved $50,000 and started chasing $200,000 deals. First of all, you can't buy more than four units with that budget. The problem with four units is that each can only produce maybe $1,000 or $2,000 per month. And that's only after you've done thousands of dollars in work around the units to make them rentable in the first place. That math isn't difficult—there's just not enough money to make it worthwhile.
That's why you've got to go big from the start—with 16 units, minimum. Don't buy less. Without 16 units, you can't have a manager, and if you can't have a manager, you're going to either dedicate all your attention to the property or to your full-time job. To get 16 units, you will need to wait and save more money or use other people's money (but you'll need to learn how to sell). —Grant Cardone, top sales expert who has built a $500-million real estate empire, and NYT-bestselling author of "Be Obsessed or Be Average";

Image credit: The Oracles

Boomers and millennials want smaller housing, closer to cities. Additionally, real-estate investors commoditizing American suburbs and re-gentrification has pushed lower income families out. Because of this, America's suburbs have seen a 57 percent increase of people living below the poverty level in the last 15 years. Buy your cities.
Don't blow your budget. Most projects have surprises or overruns; it's just part of the business. Keep a cushion for the unexpected. Lever your funds to increase returns and reduce risk. Start with one project. Get your model set, tweak, then buy two. Continue and progress until you build a solid portfolio.
Educate yourself, hustle, and create value. Take massive, determined action daily. Talk to brokers, call contractors, view open houses, and go to meetups. Learn! And when you're ready, door knock! The best deal is the one that isn't for sale. Find it, then find someone like me and close it down. —Mark Bloom, President at NetWorth Realty
5. Start today.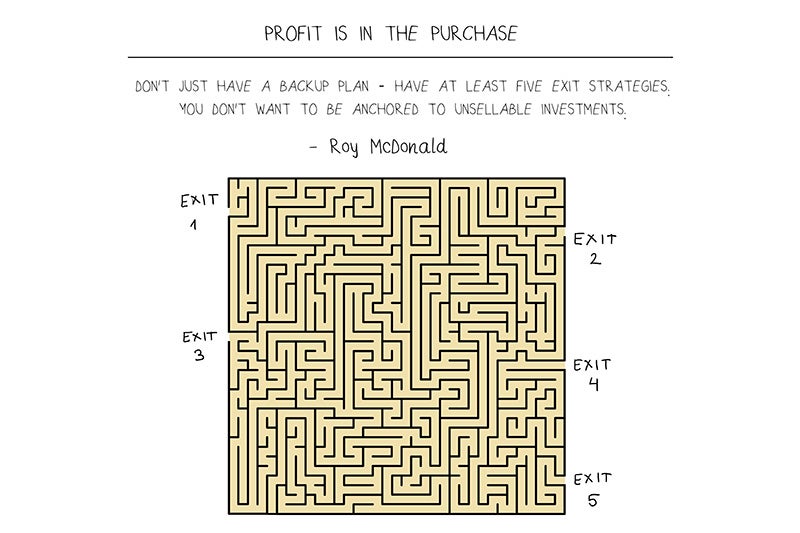 [This is an excerpt only – view the original article to see all the tips the author provided.]
Finally, know the difference between buying, holding, and trading. Buying is a no brainer, but it's what you do with a property that determines your success. My primary strategy has been holding onto commercial real estate for the long term and trading out residential pretty quickly. Know your market. —Roy McDonald, founder and CEO ofOneLife via 6 Amazing Tips on Turning Real Estate Into a Real Fortune